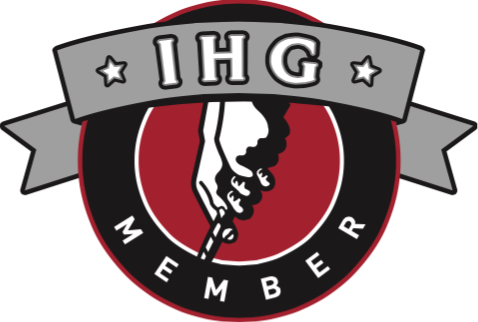 IHG MEMBERSHIP
The #1 question we receive at In His Grip Golf is, "How can I get more involved and support the mission?" We are excited to share two ways you can get involved.
Join the IHG Members Community
We invite you to beome an IHG Member and become a partner in the vision of reaching 2 million men by the year 2020. The mission is to introduce men to Jesus by building relationships through the game of golf. As you join us in this community our intention is to encourage you in your faith and equip you to encourage others.
There are two levels of memberhip, the IHG Member and the IHG Founding Member.
As a member you will enjoy exclusive "members only" products, special discounts and event invitations.
Give the Gift of Membership
Membership to IHG is an ideal gift for any golfer. By giving the Gift of Membership you are supporting the values of IHG and sharing the life transforming message of Jesus. This gift is also ideal for th golfing pastors in your church.
What is an IHG Member?
An IHG member is an individual that would like to join the mission of reaching men for Christ.
Members become ambassadors to share and support the mission.
What do I do as a Member?
Attend an IHG Tournament or Retreat Annually
Annual Membership Investment to support In His Grip Golf
Wear and Play IHG Gear
Subscribe to IHG TV golf shows
Engage on the IHG Social Media Community
Start a small group or mentor a young man
Pray for the ministry
What are the Benefits of becoming a Member?
Join the community of IHG Members
Tools that will empower & equip you to start a small gourp
Members-only events and special offers
Save Money-Member discounts on IHG Online Proshop
Widen Your Playing Circle-Network with other Members on and off the course
IHG Member $100 Package Includes: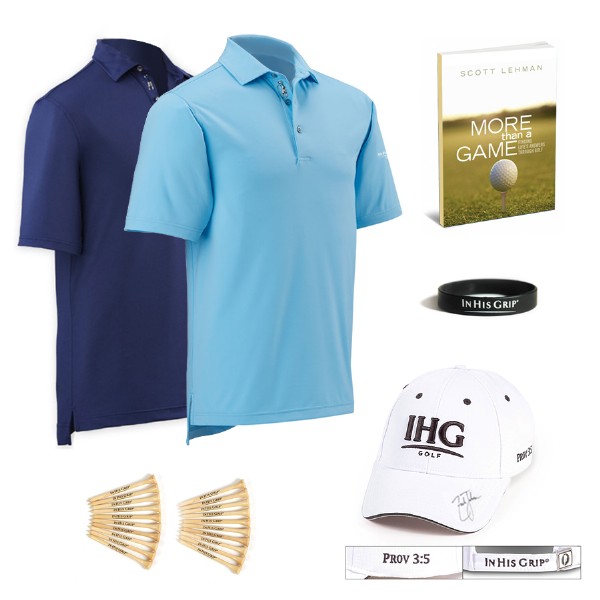 IHG MEMBERS will receive the following benefits:
IHG Bobby Jones short sleeve polo with iHG logo on the sleeve (Sizes S-2XL)
IHG White Hat signed by Zach Johnson
More than a Game Book
IHG Long Natural Wood Tees-20 pack
IHG Wrist Band with Proverbs 3:5-6

IHG Founding Member $1,000 Package Includes: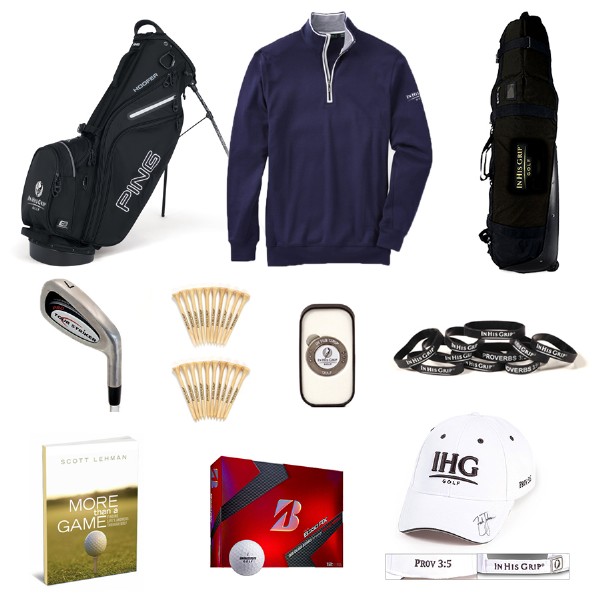 IHG FOUNDING MEMBERS will receive the following benefits:
Club Glove Travel Case-#1 travel case for tour players
PING "Hoofer" Stand Bag-#1 Golf stand bag in the industry
Bobby Jones Leaderboard Pulover in navy (Sizes S-2XL)
IHG White Hat signed by Zach Johnson
More than a Game Book
IHG Logo Bridgestone Pro Tour B330RX Dozen Golf Balls
100 IHG Long Natural Wood Tees
10 IHG Wrist Band with Proverbs 3:5-6